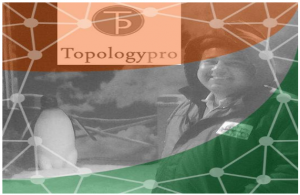 Co-Founder & CEO of TopologyPro
 "Engineer by Choice".
He believe that it's the technology that has changed the world and made our lives simple.
 "Entrepreneur by Passion".
He believe that entrepreneurship is the only way to self discovery and learning. Entrepreneurship is a true teacher and nothing can teach you better things about life other than this path of being an entrepreneur. Its not all about the title of a CEO, its a LifeStyle and the way you do things.
 "Executive Director by Profession"
He believe that an ideas big or small can change the world.
Being a mentor and adviser gives him an opportunity to work with the most amazing and passionate people with whom he share the synergy to create a bigger impacts.
"Work so hard that no dreams left from becoming reality " is the philosophy he live by.
For more details mudiit.com